Cycle maintenance
Why is this important?
Providing staff with bike maintenance sessions, repair information and tools on site can help to improve cycle safety and personal confidence. According to the National Travel Survey 2015, 42% of households own bikes, but only a small proportion use them regularly.
Repair facilities will also help persuade staff with unused bikes to repair them and start cycling again safely, for work or for leisure.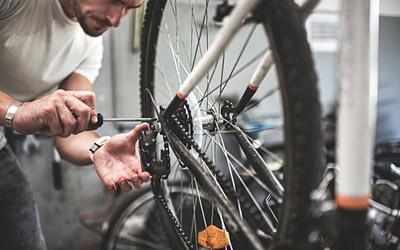 What this toolkit offers
This toolkit offers step-by-step information on promoting cycle maintenance within the workplace including: