Worried about falling off your bike or getting injured while cycling? Good news – cycling is really safe.
In fact, the national cycling charity Cycling UK reckons you're more likely to be injured in an hour of gardening than in 60 minutes of bike riding!
There are a few simple steps you can take to make your pedalling even safer, though: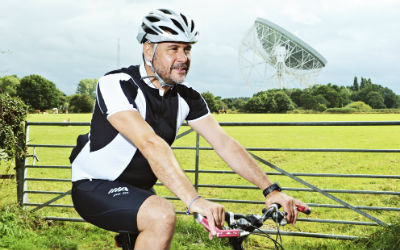 Follow the Highway Code and don't ride on the pavement (unless it's a designated cycle path)
Watch your speed in wet or icy weather
Consider wearing a helmet
Look after your bike and keep it performing well
Keep clear of the kerb and ride decisively
Make sure motorists can see or hear you, your signals, your lights, your reflective clothing and your bell
Stay alert and aware of vehicles and other road users
You can find more safety tips from Cycling UK and British Cycling.
Another good idea is taking advantage of training courses near you that can improve your knowledge and ability to stay safe on the roads.