There are plenty of train companies that operate services in or through Cheshire East, and different operators manage different local stations.
Below you can find contact details for all the major operators and information about stations within Cheshire East.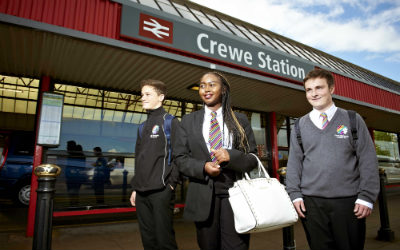 CrossCountry
Website: www.crosscountrytrains.co.uk
Email: customer.relations@crosscountrytrains.co.uk
Telephone: 0344 7369 123
Textphone (for customers with hearing impairments): 0121 200 6420
Twitter: @CrossCountryUK
Facebook: Facebook.com/Crosscountrytrains
Address:
CrossCountry Trains Limited
FREEPOST RRXU-HUEC-GLLY
Cannon House
18 The Priory Queensway
Birmingham
B4 6BS
Can't see the rail operator you want to contact in this list? Never fear. Head to National Rail Enquiries for a list of all operators in the country.
Cheshire East's train stations
Click on each of Cheshire East's stations for information about its facilities and contact details.
National Rail Enquiries
For all things train related, National Rail Enquiries can be a great place to start.
Trainline
Trainline bring together routes, fares and journey times from more than 150 train and coach companies in 36 countries.