Promoting car sharing
Why encourage car sharing?
It will help your business by reducing demand for parking spaces, increasing staff well-being and demonstrating corporate social responsibility.
Car sharing is a good option for staff living in rural areas with limited access to public transport or essential car users who want to save money on the cost of fuel. It can be used by both drivers and non-drivers.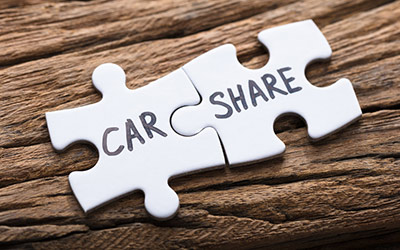 What this toolkit offers
This guide is designed to help you to promote car sharing and encourage your staff to either register at Liftshare.com, join your company car sharing scheme or set up informal car sharing arrangements. The guide covers the following topics.
Toolkit content
Print version of this toolkit