Gaining senior management support
Why promote sustainable travel to senior management?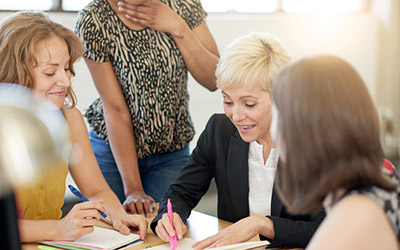 Gaining the support of senior management can be crucial in promoting sustainable travel in your workplace. This toolkit can be used to promote sustainable travel to senior members of staff. You could use it as a letter, an email, a print out or any other medium you see fit.
What this toolkit offers
This toolkit provides a list of reasons which you can pitch to senior staff members to convince them as to your business should promote sustainable travel. You may wish to tailor this information to your specific organisation and emphasise the most important points. For example, if there are issues with car parking at your site, this could be the trigger that convinces management to buy into promoting sustainable travel.
How to gain senior management support
In order to gain support, you should:
Ask for a statement from the Chairman or Managing Directors showing their commitment and support to sustainable travel aims and objectives.
Appoint a dedicated Travel Plan Co-ordinator to lead the promotion sustainable travel measures.
Secure funding to support the successful development of the planned actions.
Promoting sustainable travel to senior management
Reducing the number of single occupancy car trips for business and commuting travel can result in a range of benefits for organisations:
Print version of this toolkit