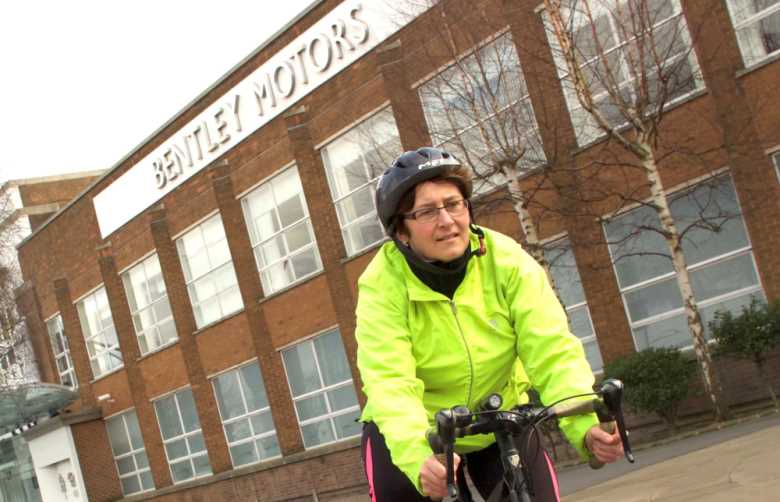 Crewe businesses get cash grants to promote active travel
Businesses in Crewe have been awarded cash grants by Cheshire East Council to encourage people to cycle and walk to work or to car share with colleagues.
Eight local employers, including Bentley Motors and South Cheshire College, will share more than £30,000 as part of an effort to cut congestion on the roads, ease car parking pressure and encourage more active forms of travel.
Improvements will include shower and changing facilities for cyclists, lockers or secure shelters for bike storage and car sharing schemes.
Other local employers to benefit include Joseph Heler Cheese, Jones Sheridan Financial Consulting, Leighton Hospital, The Country Group and Assurant.
Councillor David Brown, Cheshire East Council cabinet member for highways and Infrastructure, said: "Making it easier for staff to cycle or walk to work, and encouraging car sharing, is a win-win. Firms can reduce traffic around their site, making it easier for customers or deliveries to get through, and this can help ease pressure on parking space and reduce pollution.
"But by encouraging staff to get on their bikes or walk to work there are other benefits. Staff get into work less stressed, and by getting some exercise and fresh air it sets you up for the working day ahead. It can also help staff to save money and has been shown to improve productivity and recruitment and retention rates, as well as employee health and well being."
The grants have been awarded by the council's Travel Cheshire project. Travel Cheshire is funded by the Department of Transport's Sustainable Travel Transition Year (STTY) initiative, which aims to widen access to skills, training and employment opportunities by promoting walking, cycling and public transport use.