We all know cycling is brilliant exercise, but did you realise the average regular cyclist has the same fitness level as someone 10 years younger?
Because it can easily be incorporated into your daily routine as a way of exercising while getting around, cycling is a handy – and cheaper – alternative to the gym.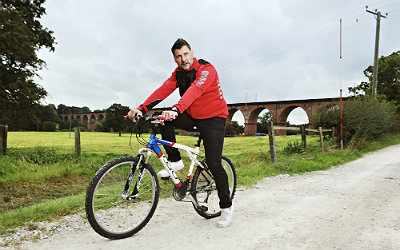 It's great for kids, too. Boys aged 10-16 who cycle to school are 30% more likely to meet recommended fitness levels, while girls who cycle are seven times more likely to meet them.
For more information about the health benefits of cycling, visit Cycling UK or British Cycling.